Whistleblower Daniel Ellsberg Endorses Veterans Group BringOurTroopsHome.Us


Favorably compares organization to George McGovern's slogan "Come Home, America"

(Boise, Idaho) — Legendary whistleblower and activist Daniel Ellsberg has endorsed veterans organization BringOurTroopsHome.US and its mission to end America's forever wars in the Middle East.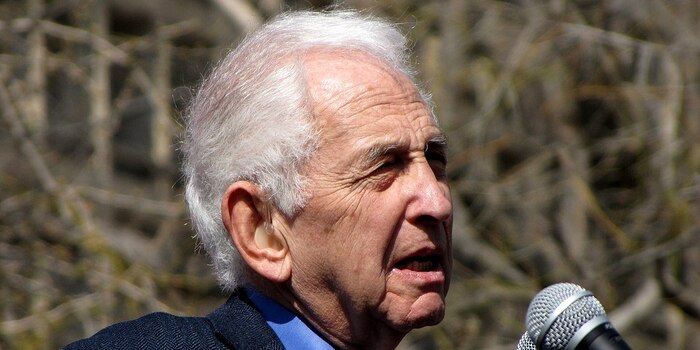 Ellsberg, a former marine and military analyst for the RAND Corporation, made history in 1971 when he released the Pentagon Papers to the public. These documents revealed for the first time how successive administrations lied to both Congress and the American people about the extent of U.S. involvement in Southeast Asia and the worsening outlook of the Vietnam War.
Prosecuted and persecuted by the Nixon administration, Ellsberg won his day in court. Since then, he has frequently spoken about the importance of a free press and advocated pardons for other whistleblowers like Edward Snowden and journalists like Julian Assange.
"We've heard so much about—for the last 40 years—support the troops. In those 40 years the way to support the troops was to bring them home from the war they were fighting and should not have been fighting," Ellsberg said during an interview on The Scott Horton Show. "You've brought to my attention recently, Scott, a group called BringOurTroopsHome.US. Sounds very good to me."
Ellsberg positively contrasted our organization and its titular mission with the slogan of George McGovern's 1972 presidential campaign, "Come Home America."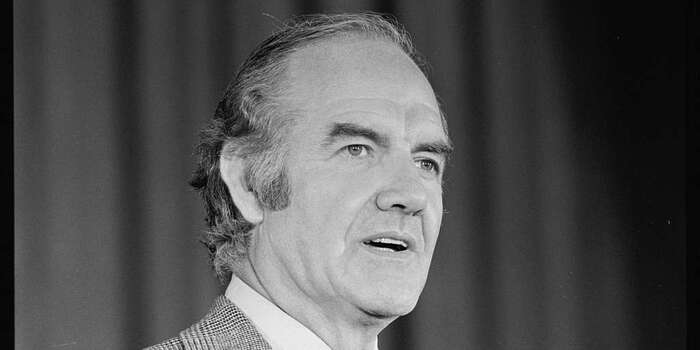 Like the founders and many supporters of BringOurTroopsHome.US, George McGovern donned the uniform when his nation needed him. Enlisting in the U.S. Air Force during World War II, as a bomber pilot McGovern flew 35 missions over Germany where he and his B-24 Liberator came under intense enemy fire. He was awarded the Distinguished Flying Cross for his valor.
This experience taught McGovern, as it does so many veterans, to cherish his fellow soldiers, whose lives should not be needlessly expended in wars of choice. As a senator from South Dakota, he was one of the first members of Congress to speak out against U.S. involvement in the Vietnam War.
"I am here as your candidate tonight in large part because during four administrations of both parties a terrible war has been charted behind closed doors. I want those doors open and I want that war closed," McGovern said during his acceptance speech at the 1972 Democratic National Convention. "From secrecy and deception in high places, come home, America. From military spending so wasteful that it weakens our nation, come home, America."
McGovern's message echoes today, when three administrations of both parties have engaged in a Global War on Terrorism with no end in sight. The rationale for these endless wars was developed in secret and sold through deception, as proven by the now-public Afghanistan Papers. And every day the United States sacrifices more men and women in misguided interventions, American security grows weaker.
Our organization is proud to have the endorsement of heroes like Daniel Ellsberg. And we are proud to carry on the legacy of veterans like George McGovern.
It is time to come home America, and bring our troops with you.


# # #