BringOurTroopsHome.US Praises Rep. Anthony Sabatini for Strong, Pro-Soldier Record


He is a constitutional conservative who understands congressional war powers
(Boise, Idaho) — Today BringOurTroopsHome.US, a veterans advocacy organization composed of former soldiers of the Global War on Terror and their civilian allies, commends the legislative record of House Rep. Anthony Sabatini (R-District 32), a constitutionalist who values the lives of America's soldiers and listens to her veterans.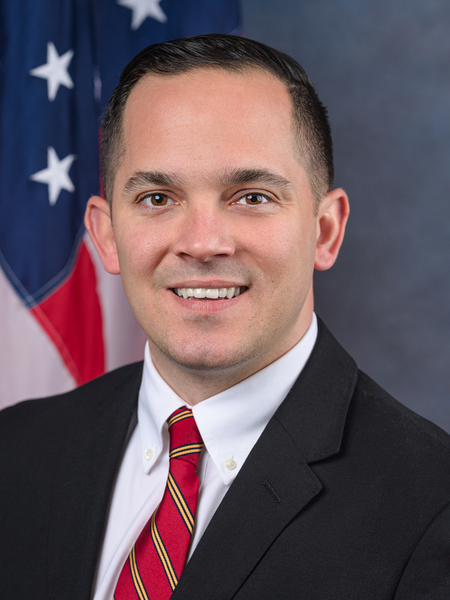 As a legislator, Sabatini has been one of our organization's closest and most dedicated allies in the movement to bring our troops home from our endless wars in the Middle East. In this capacity he is currently co-sponsoring
H.B. No. 1163
, "Defend the Guard," which would prohibit Florida's National Guard units from deploying into active combat without an official declaration of war by the U.S. Congress.
"Anthony has been a champion for liberty and his co-sponsorship of Florida's 'Defend The Guard' legislation is another example of his strong constitutional foundation," said Dan McKnight, founder and Chairman of BringOurTroopsHome.US, and a veteran of the war in Afghanistan.

Commissioned as an Infantry Officer in the Florida National Guard since 2008, Sabatini knows that the Guard's foremost purpose is serving and protecting the residents of Florida, not nation-building overseas. In this capacity he has been activated during multiple Hurricanes, and for over three months as Florida responded to the COVID-19 pandemic.

And as a Republican, he has been an outspoken critic of war hawks like Rep. Liz Cheney of Wyoming, who for years has lobbied to send our soldiers in more illegal wars. Sabatini knows that a conservative movement must represent the views of its conservative voters, and that is overwhelmingly to put "America First" and curb our military interventions which don't make our citizens safer, richer, or freer.

On Monday Rep. Sabatini announced his campaign for a seat in the U.S. House of Representatives. Our organization trusts that in whatever office he holds, he will continue to adhere to the U.S. Constitution and put the interests of Florida voters, and especially veterans, first.


# # #